Routine Dental Care for Families in and around Jeffersonville, IN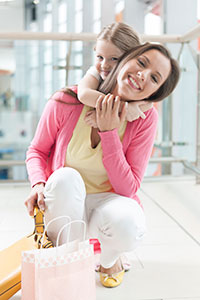 How often should you see a dentist for routine checkups and cleanings? At Jeffersonville Family Dental, we recommend two visits per year or one roughly every six months. During these regular visits, we'll have an opportunity to clean your smile and look for signs of the most common oral health problems, from tooth decay and gum disease to more advanced problems. If we find anything during your checkup, we can start working on a treatment plan immediately. Diagnosing and treating any problem—no matter how small—is essential for helping patients of all ages enjoy good oral and overall health.
Our hygiene & cleaning services include:
Pediatric Dentistry and Special Needs
It's not just adults who need to see a dentist every six months. Even very young children will benefit from routine visits to Jeffersonville Family Dental. Not only will these appointments let us clean your little one's teeth, but we can also talk to him or her about the importance of brushing and flossing. We want to help your child develop good habits that will last into adolescence and adulthood.
Our Jeffersonville office is also equipped to help patients with special needs. We pride ourselves on our expertise and our compassion. Our number one priority is providing those who come to us with essential care that encourages good health and wellbeing. If someone in your family has special needs, we're here to serve.
Dental Sealants
Deep pits and grooves on the chewing surfaces of teeth can harbor bacteria, resulting in cavities. But with dental sealants, our office can provide young or vulnerable smiles with extra protection from bacteria and decay. Sealants only take a few minutes to apply but can last for years afterward, providing advanced protection. Don't let decay harm your smile or your little one's smile. Talk to us about dental sealants during your next visit.
Oral Cancer Screenings
While certain behaviors will certainly increase your risk of developing oral cancer, a growing number of cases are occurring in patients with none of the obvious risk factors. That's why we recommend oral cancer screenings for all patients. Diagnosing and treating oral cancer as early as possible is essential for helping patients beat the odds and make a full recovery.
Is it time to schedule your next checkup with Dr. James E.T. Smith? Call our office today. We're proud to offer comprehensive general, cosmetic, and restorative care to Jeffersonville, Clarksville, Sellersburg, Charlestown, New Albany, Floyds Knobs, and beyond.