Custom-Made Crown and Bridges for Jeffersonville, IN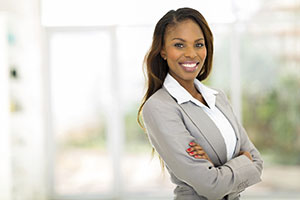 Do you have a decayed or broken tooth in need of restorative care? Are you missing a tooth because of an injury or poor hygiene? At Jeffersonville Family Dental, we offer two restorative services designed to help patients overcome these problems and enjoy better oral health: crowns and bridges. Though each has a different purpose, the goal is the same: to help patients achieve a full, healthy smile that leads to better health and wellbeing overall.
Crowns
Crowns, which are also known as caps, are designed to restore strength and appearance to a damaged or decayed tooth. Our Jeffersonville dental team offers all-ceramic restorations because of their durability and their natural appearance. With your crown in place, you can preserve not only your tooth, but the root underneath it. If you have a decayed or damaged tooth you need to restore, let our Jeffersonville team talk to you about the benefits of treatment with a custom-made crown.
Bridges
A dental bridge, also known as a fixed bridge, is designed to fill in the gap left behind by a missing tooth. Each bridge is composed of a replacement tooth and one or two crowns that attach to healthy teeth and provide the entire piece with strength and stability. Once in place, your bridge will return strength and appearance to your smile while preventing nearby teeth from moving out of their correct alignment.
Do you need restorative care with a crown or bridge? Call our office to schedule a consultation with Dr. James E.T. Smith. We're proud to offer comprehensive general, cosmetic, and restorative care to Jeffersonville, Clarksville, Sellersburg, Charlestown, New Albany, Floyds Knobs, and all nearby areas.