Dental Implants for Patients in and around Jeffersonville, IN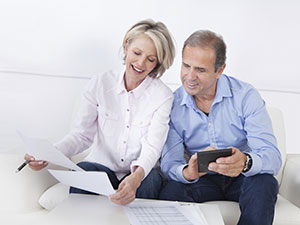 While a removable partial or denture may help you complete your smile, our Jeffersonville office has a service that can yield even better results—dental implants. With this incredibly versatile service, patients can have a smile that looks and feels more natural. If you need to replace one or more teeth and you're looking for an alternative to traditional dentures, let us talk to you about this great service.
The Benefits of Dental Implants
One of the biggest benefits of dental implants is the service's versatility. Whether you need to replace just a single tooth or a full row of teeth, we can use dental implants to help you. Implants also have a structure that mimics nature's own design. That's why patients with implants are able to experience such lifelike results. A single implant has a tooth-and-root structure just like a normal tooth. This structure preserves the health and integrity of the jaw while also providing your prosthetic tooth (or teeth) with added stability and strength.
The Dental Implants Process
A full implant procedure is a two-stage process. In the first stage, an oral surgeon will surgically place one or more implant posts in the patient's jaw. Afterward, we'll give your implant(s) time to bond with your jawbone. This bond is what allows patients to enjoy results that feel more natural. In the second stage, our Jeffersonville team will attach a single tooth, a partial denture, or a full denture to your implant(s).
Would you like to find out if dental implants are right for you? Call our office to schedule a consultation with Dr. James E.T. Smith. We're proud to offer dental implants to patients from Jeffersonville, Clarksville, Sellersburg, Charlestown, New Albany, Floyds Knobs, and beyond.